Chris
Lead Host and Producer
With the power to manipulate the audio, Chris is notorious for editing out his own on-air mistakes. He hopes to live long enough to see Jamaica win the World Cup and has an everlasting hate for the most overrated player in the league - Andros Townsend.
Clubs and Nations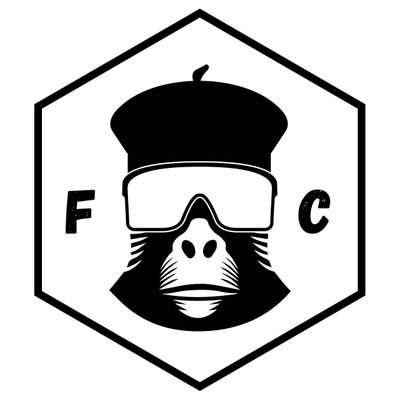 Favorite Players
Zinedine Zidane, Gennaro Gattuso, Luis Suarez, Xabi Alonso, Nathan Ake and Fabio Cannavaro
Miles
On-Air Host
Miles is the squad stoic and bilingual international correspondent scouting for talent (usually somewhere in South America). Although known for his unreliable internet connection, Miles is unquestionably the most neutral and peacemaker of the show. Without him, it is chaos.
Clubs and Nations
Favorite Players
Lionel Messi, Steven Gerrard, Raul, Michael Owen, and Andrés Iniesta
Sheyi
On-Air Host
Sheyi is utterly stubborn but incredibly dedicated to his club(s). His personal rivalry with Jacob has the ability to be its own spin-off podcast. Sheyi has the hottest takes that we often play back the following week.
Clubs and Nations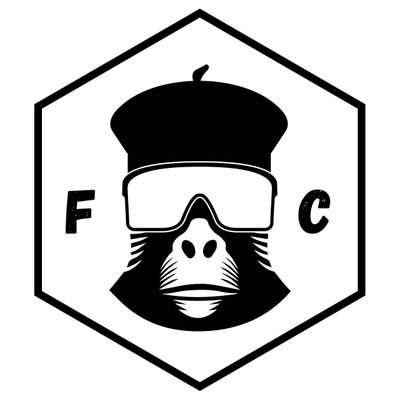 Favorite Players
David Beckham, Jay-Jay Okocha, Clarence Seedorf, Obafemi Martins, and Dwight Yorke
Jacob
On-Air Host
Jacob is, by far, the renegade of the team. Let's just say we've had to edit out a lot of Jacob's soundbites. He's as audacious on the pod as he is on the pitch. His peculiarity and courageousness makes the show utterly unpredictable.
Clubs and Nations
Favorite Players
Cafu, Francesco Totti, Roy Keane and Scott Parker
Peter
Contributor / On-Air Host
Peter is the logical one, patiently waiting for Ed Woodward to move on. As cousin to a pair of professional footballers, his knowledge of the game behind the scenes is beyond most. He also co-hosts another podcast, MISC FC.
Clubs and Nations
Favorite Players
Frankie De Jong, N'golo Kanté, Rio Ferdinand, Paul Scholes and Thierry Henry
Eric
Contributor / Social Media Guru
Eric is perhaps best recognized as the one who ceaselessly tweets out all of those Chappelle's Show and Satanic Elmo GIFs. Although he has been playing his entire life, he's only been pretending to know about it for a couple years, thus making him the newest contributor of the squad.
Clubs and Nations
Favorite Players
Andrea Pirlo, Clint Dempsey, Andy Robertson, Gigi Buffon, and Virgil Van Dijk
See how you've fared so far this season. Scores last updated on Septmber 1st to reflect Matchweek 4.
| | | |
| --- | --- | --- |
| 1 | Adam Beasley | 23 |
| 1 | UpYourArsenal | 23 |
| 3 | Sheyi | 22 |
| 3 | Ken Gish | 22 |
| 3 | BenStackler | 22 |
| 3 | MikeCashleyFCB | 22 |
| 3 | Eric | 22 |
| 3 | Football Neophytes | 22 |
| 3 | Jeremiah Johnson III | 22 |
| 10 | dTMh | 21 |
| 10 | GTebbs | 21 |
| 10 | B_rod17official | 21 |
| 10 | PretyRekless | 21 |
| 10 | VolSpur55 | 21 |
| 10 | Game Misconduct | 21 |
| 10 | Mvirgilio667 | 21 |
| 10 | @gbtweets | 21 |
| 10 | Conal_D | 21 |
| 19 | Brush like Bobby | 20 |
| 19 | mroslen | 20 |
| 19 | LeeG | 20 |
| 19 | Business Jon Lim | 20 |
| 19 | Pique 757 | 20 |
| 19 | Boleyn Ground and Pound | 20 |
| 19 | Marty Dahlquist | 20 |
| 19 | AndyLeisen | 20 |
| 19 | Tcally85 | 20 |
| 19 | VelvetMilkman | 20 |
| 19 | Don Willow | 20 |
| 19 | thompo | 20 |
| 19 | Rishabh | 20 |
| 19 | JMK | 20 |
| 19 | Tanny the Lad | 20 |
| 19 | KloppHugs | 20 |
| 19 | Frank Brown | 20 |
| 19 | DTXNick | 20 |
| 19 | SoSpursy | 20 |
| 38 | Afried09 | 19 |
| 38 | WakeMeUpBeforeYouGo... | 19 |
| 38 | csantan10 | 19 |
| 38 | Not_Miles | 19 |
| 38 | Urkel | 19 |
| 38 | Largenose | 19 |
| 38 | Jacob | 19 |
| 38 | Christian Taylor | 19 |
| 38 | Goatcheese Trumpetnoise | 19 |
| 38 | dzillas | 19 |
| 38 | SonnySideUp | 19 |
| 38 | Antdoc12 | 19 |
| 38 | Tompo | 19 |
| 38 | Fireman 42 | 19 |
| 38 | Drew Pells | 19 |
| 38 | ruben loftus-CHEEKS ツ | 19 |
| 38 | micahdavid12 | 19 |
| 38 | Abusfez | 19 |
| 38 | alexdpar1222 | 19 |
| 38 | Chipotlesrhere | 19 |
| 38 | SpringhettiOs | 19 |
| 38 | Sporting Steve | 19 |
| 38 | HaceRopa | 19 |
| 61 | Rusty Surprenant | 18 |
| 61 | Babaganoush | 18 |
| 61 | Fish & Chips | 18 |
| 61 | Obi Wan-Bissaka | 18 |
| 61 | waugustyniak | 18 |
| 61 | HP | 18 |
| 61 | Swellmart | 18 |
| 61 | Chris | 18 |
| 61 | RedKlopptober | 18 |
| 61 | Bcole30 | 18 |
| 61 | Hat-Trick | 18 |
| 61 | PrincessLayla | 18 |
| 61 | Ccain438 | 18 |
| 61 | ElRob79 | 18 |
| 61 | mboggy1 | 18 |
| 61 | Dukedogswag2020 | 18 |
| 61 | Braden94 | 18 |
| 61 | Winfreaky12 | 18 |
| 61 | cottagebanter | 18 |
| 80 | Premier Podcast | 17 |
| 80 | Gusrgtrz | 17 |
| 80 | Eden who? | 17 |
| 80 | TheOnlyTaps | 17 |
| 80 | Ian White | 17 |
| 80 | Lapras | 17 |
| 80 | Douger | 17 |
| 80 | GGMU19 | 17 |
| 80 | Tommy 6 Rings | 17 |
| 80 | Goodeats21 | 17 |
| 80 | kungfusully | 17 |
| 80 | B-Meezy | 17 |
| 80 | Hairy Cane | 17 |
| 80 | AJM 4 Chelsea | 17 |
| 80 | intheKCmix | 17 |
| 80 | Klake575 | 17 |
| 80 | Chiccywood | 17 |
| 80 | Vanilla Rice | 17 |
| 80 | GAPGolfer | 17 |
| 80 | SLANG EDITORIAL | 17 |
| 80 | Ppayne18 | 17 |
| 80 | panoli | 17 |
| 80 | Pep Goaldiola | 17 |
| 80 | Townsend's Left Foot | 17 |
| 80 | Luke P | 17 |
| 80 | austingrathwohl | 17 |
| 106 | Green Tree United | 16 |
| 106 | jackb33 | 16 |
| 106 | Sandy | 16 |
| 106 | CharlieAFFCU | 16 |
| 106 | Naz_MIA771 | 16 |
| 106 | Schemey69000 | 16 |
| 106 | B. Scurry | 16 |
| 106 | Thickqiri | 16 |
| 106 | CrossingWayneBridge | 16 |
| 106 | Clankpot | 16 |
| 106 | JohnnyBallgame | 16 |
| 106 | Hogan Rutherford | 16 |
| 106 | Old Man Milner | 16 |
| 106 | TJ Ole | 16 |
| 106 | Chris's Shin Splints | 16 |
| 106 | American Fox | 16 |
| 106 | Christian Dobo | 16 |
| 106 | Yusuf | 16 |
| 106 | Rilesike | 16 |
| 106 | CJ Hoban | 16 |
| 106 | PattyMo | 16 |
| 106 | Mourinho's Cardigan | 16 |
| 106 | Raising Kane | 16 |
| 106 | Jake Liker | 16 |
| 106 | L.Gately | 16 |
| 131 | Zander Tsadwa | 15 |
| 131 | Haller at a Player | 15 |
| 131 | Njaggi12 | 15 |
| 131 | maxco17 | 15 |
| 131 | Rese Washington | 15 |
| 131 | Miles | 15 |
| 131 | jgam09 | 15 |
| 131 | Bucciarelli | 15 |
| 131 | Kahler_rock | 15 |
| 131 | Vinay | 15 |
| 131 | Mr. Fishnchip | 15 |
| 142 | Tyler, the Hater | 14 |
| 142 | Drogba77 | 14 |
| 142 | JeffersonPilotSports | 14 |
| 142 | Countsit | 14 |
| 142 | OhioLiverBird | 14 |
| 142 | MileHighBlue22 | 14 |
| 142 | BanterFC | 14 |
| 142 | Diabeetus | 14 |
| 142 | joharrin | 14 |
| 142 | Bone | 14 |
| 142 | D0NTMESSUP | 14 |
| 153 | Jpeslin | 13 |
| 153 | Charman | 13 |
| 153 | Raul Sanllehi | 13 |
| 153 | Dhazelett | 13 |
| 153 | VitoC3 | 13 |
| 153 | Peter | 13 |
| 153 | Keep it on the Lo Celso | 13 |
| 153 | Genie | 13 |
| 153 | Mark Brooks | 13 |
| 153 | Lou | 13 |
| 153 | Geee Beee | 13 |
| 153 | Not Jose Mourinho | 13 |
| 153 | CoScoHo | 13 |
| 153 | nabraham12 | 13 |
| 153 | Delicious Meatball Sub | 13 |
| 153 | Josh Foss | 13 |
| 169 | Sebastian Bernburg | 12 |
| 169 | Yacht Thot | 12 |
| 169 | Mjoslin | 12 |
| 169 | Davis Showell | 12 |
| 169 | martinsamartian | 12 |
| 169 | Juice | 12 |
| 169 | BaleMeOut | 12 |
| 169 | thejoeywright | 12 |
| 169 | Joey Mumbles | 12 |
| 169 | Show me the Mane | 12 |
| 169 | Freddy | 12 |
| 169 | ImNewHere | 12 |
| 169 | stmorton2 | 12 |
| 169 | BucketsOldBoys | 12 |
| 169 | Nickmonsanto | 12 |
| 169 | Chris Beers | 12 |
| 185 | W8 | 11 |
| 185 | Stateside Seagull | 11 |
| 185 | Sam Schappell | 11 |
| 185 | @24_rcm | 11 |
| 185 | CornerTakenQuicklyOrigi | 11 |
| 185 | Sterling Doesn't Score Tap Ins | 11 |
| 185 | RachelMC | 11 |
| 185 | maiLiam | 11 |
| 185 | RichardTuggins | 11 |
| 185 | kpwhatsdasitch | 11 |
| 185 | Bpmerritt | 11 |
| 185 | John Shrub | 11 |
| 185 | MoSaladPlease | 11 |
| 185 | TXSpurs | 11 |
| 185 | Saucestin | 11 |
| 185 | UpTheFulham | 11 |
| 185 | soccersabbatical | 11 |
| 185 | Pepperoni Guardiola | 11 |
| 185 | Pulisic, Pu-li-sic 2 Quick | 11 |
| 185 | Dustin Menno | 11 |
| 185 | Mauro Icardi B | 11 |
| 206 | Shariff | 10 |
| 206 | Georgie Boy | 10 |
| 206 | The NayNay | 10 |
| 206 | Fulham will concede 100 goals | 10 |
| 206 | Die Schildkröten | 10 |
| 206 | jgardner91 | 10 |
| 206 | Randy Watson's Voice Coach | 10 |
| 206 | srtaintelectual | 10 |
| 206 | Tan Guy in Dombele | 10 |
| 206 | GFCFutsalGoldenBootWinnerinner | 10 |
| 206 | MUFCTIKI77 | 10 |
| 206 | Chris Tierney | 10 |
| 206 | Kirby113 | 10 |
| 206 | Scott G | 10 |
| 220 | bottlersFC | 9 |
| 220 | WoloWoosh | 9 |
| 220 | staydench | 9 |
| 220 | Carlitoswaze | 9 |
| 220 | Ualtar | 9 |
| 220 | JMor_628 | 9 |
| 220 | Cactus Toes FC | 9 |
| 220 | Jfinchface | 9 |
| 220 | aabidd | 9 |
| 220 | GentrifiedGooner | 9 |
| 220 | StoneColdArsene | 9 |
| 220 | FrankTheTank | 9 |
| 220 | johny_epleseed | 9 |
| 220 | Andizzzles | 9 |
| 220 | Kolpiii | 9 |
| 235 | comorjw | 8 |
| 235 | SolwayFirth | 8 |
| 235 | Matt Watson | 8 |
| 235 | Vb Wilson | 8 |
| 235 | Feeble skull | 8 |
| 235 | Salahvating | 8 |
| 235 | aaron.schoenfeld | 8 |
| 235 | sanzi_sun | 8 |
| 235 | Knoxville Spurs | 8 |
| 235 | OchoNueve | 8 |
| 235 | Simco | 8 |
| 235 | JackGrimse | 8 |
| 235 | Clichedanomaly | 8 |
| 235 | Michael | 8 |
| 235 | Conyemos | 8 |
| 235 | abaracat | 8 |
| 235 | Seymour Butts | 8 |
| 252 | WSloan | 7 |
| 252 | Topleftcheddar | 7 |
| 252 | SterMoHo | 7 |
| 252 | #bringbackmou | 7 |
| 252 | ryanfernand | 7 |
| 252 | Hamster__Huey | 7 |
| 252 | NickG | 7 |
| 252 | DanteFlorence | 7 |
| 252 | That kid from Flint | 7 |
| 252 | MattCRVG | 7 |
| 252 | Smegmagician | 7 |
| 252 | Joseph Warren | 7 |
| 252 | JBABY | 7 |
| 252 | Redbadger | 7 |
| 252 | ColoBlanco | 7 |
| 252 | Basement Dweller | 7 |
| 252 | dmiller | 7 |
| 252 | CocciardiAtTheParty | 7 |
| 252 | Cormac | 7 |
| 252 | Clee | 7 |
| 252 | Cindy Flores | 7 |
| 252 | Camile Mason | 7 |
| 252 | BrianR | 7 |
| 252 | BrettyBunGetty | 7 |
| 252 | Winfreaky41 | 7 |
| 252 | illphay | 7 |
| 252 | Zach Bettis | 7 |
| 252 | Frank Lampard's Chelsea | 7 |
| 252 | SicMyBears2017 | 7 |
| 281 | vmehra813 | 6 |
| 281 | Bobcat Jefferson | 6 |
| 281 | Jerk Kuyt | 6 |
| 281 | Nuno's Beard | 6 |
| 281 | Champion Slye | 6 |
| 281 | ryhop | 6 |
| 281 | Rynoh | 6 |
| 281 | Baron Von Slick | 6 |
| 281 | jordanzak | 6 |
| 281 | TX Footy Guy | 6 |
| 281 | __bimb23 | 6 |
| 281 | DJ Giraffe | 6 |
| 281 | Live96 | 6 |
| 281 | Mattyk | 6 |
| 281 | mwillen04 | 6 |
| 281 | Mike sarp | 6 |
| 281 | FlossLikeFirmino | 6 |
| 281 | Mattybain | 6 |
| 281 | Frank's Little Beauty | 6 |
| 281 | Two Touches | 6 |
| 281 | jmweast | 6 |
| 281 | IronRed86 | 6 |
| 281 | Michail Antonio has too much Sauce | 6 |
| 281 | The Afro | 6 |
| 281 | gr1214 | 6 |
| 281 | No Totti No Party | 6 |
| 281 | CherriesOnTop | 6 |
| 281 | G Andriole | 6 |
| 281 | Bert Volaj | 6 |
| 281 | DegenerateMac | 6 |
| 281 | Dylan purewal | 6 |
| 281 | Devan Patel | 6 |
| 281 | BocaJuniors | 6 |
| 281 | DanHendo | 6 |
| 281 | Damian | 6 |
| 281 | DIPSET | 6 |
| 281 | Hamza Chadhury | 6 |
| 281 | Kevin DeDubs | 6 |
| 281 | Scotty Blaze | 6 |
| 281 | Bmoods23 | 6 |
| 281 | PremLeagueRookie | 6 |
| 281 | Missy F H | 6 |
| 281 | BenCoulthard3 | 6 |
| 281 | BourbonRed | 6 |
| 281 | Aden Tempsick | 6 |
| 281 | Phoenix Huron | 6 |
| 281 | AjLFC24 | 6 |
| 281 | Slab head fc | 6 |
| 281 | Liverpool96 | 6 |
| 281 | reecet | 6 |
| 281 | Chaz Ferguson | 6 |
| 332 | Scrappy | 5 |
| 332 | DesertDriftwood | 5 |
| 332 | wwink3 | 5 |
| 332 | Benyboi | 5 |
| 332 | TyK1414 | 5 |
| 332 | Henry J Tufnell | 5 |
| 332 | TuckTuck | 5 |
| 332 | TheGovanBoy | 5 |
| 332 | Tcalvin93 | 5 |
| 332 | The Kloppites | 5 |
| 332 | Vicszy | 5 |
| 332 | YanWang_U | 5 |
| 332 | Stevie H | 5 |
| 332 | Dugsy11 | 5 |
| 332 | Ginger Jesus | 5 |
| 332 | American Hooligans | 5 |
| 332 | scottesc79 | 5 |
| 332 | dscoular | 5 |
| 332 | Lituation | 5 |
| 332 | Samantha211 | 5 |
| 332 | Klopp a Feel | 5 |
| 332 | KingRios8819 | 5 |
| 332 | Kurgen Jlopp | 5 |
| 332 | RipCityToffee | 5 |
| 332 | Skoneki | 5 |
| 332 | @RickFly3 | 5 |
| 332 | NatGb | 5 |
| 332 | BluesBacker | 5 |
| 332 | Earth, Wind, and Maguire | 5 |
| 332 | motherlover227 | 5 |
| 332 | Michael.Grant | 5 |
| 332 | Kyle Brown | 5 |
| 332 | @kyjones25 | 5 |
| 332 | KristenCFC | 5 |
| 332 | 6 Times FC | 5 |
| 332 | Foz | 5 |
| 332 | Triceraklopps | 5 |
| 332 | Jazztrumpet439 | 5 |
| 332 | JayBass | 5 |
| 332 | HMeyer21 | 5 |
| 332 | Hudzyn | 5 |
| 332 | Bletchley Bombes | 5 |
| 332 | Hoola Hoop | 5 |
| 332 | Harper | 5 |
| 332 | Bill | 5 |
| 332 | Fjmerchan | 5 |
| 332 | MannyVilla | 5 |
| 332 | Dan Z | 5 |
| 332 | Dhredmond | 5 |
| 332 | EG O'Riley | 5 |
| 332 | Salah Back Girl | 5 |
| 332 | Franchise724 | 5 |
| 332 | AM9 | 5 |
| 332 | UTV-Kerr | 5 |
| 332 | aminigiraffe | 5 |
| 332 | ccadigan19 | 5 |
| 332 | Busta4002 | 5 |
| 332 | Bangelino | 5 |
| 332 | The Great Brandini | 5 |
| 332 | Brad B | 5 |
| 332 | bnddycl | 5 |
| 332 | Blake Henderson | 5 |
| 332 | RobGob | 5 |
| 332 | filthmino | 5 |
| 332 | Drew Martin | 5 |
| 332 | whiskyergo | 5 |
| 398 | winslew | 4 |
| 398 | @victor_szy | 4 |
| 398 | CatSanderson | 4 |
| 398 | Shawnshawnshawn | 4 |
| 398 | Whiskey Khaos | 4 |
| 398 | Knee FC | 4 |
| 398 | Rtwsea | 4 |
| 398 | Himali Pirate | 4 |
| 398 | HereWeGo | 4 |
| 398 | MojicaMagic | 4 |
| 398 | Off target | 4 |
| 398 | michael | 4 |
| 398 | Boyd | 4 |
| 398 | Maxwach | 4 |
| 398 | Dr.Love | 4 |
| 398 | Thomas Muller | 4 |
| 398 | The great one | 4 |
| 398 | Kcliff | 4 |
| 398 | Toneyj1 | 4 |
| 398 | Jake Fenicle | 4 |
| 398 | Yes Ndidi | 4 |
| 398 | Gpeterson | 4 |
| 398 | Gracie | 4 |
| 398 | CScoot | 4 |
| 398 | Bobby Mcferrin | 4 |
| 398 | ellabrockway | 4 |
| 398 | efunes07 | 4 |
| 398 | dylan gillespie | 4 |
| 398 | Kolasinac's Right Hook | 4 |
| 398 | CorbulAlbastru | 4 |
| 398 | Sean Crimmins | 4 |
| 398 | Connor Maddock | 4 |
| 398 | Crappuccinno | 4 |
| 398 | Matt N | 4 |
| 398 | Brendan McK | 4 |
| 398 | Zephyrling | 4 |
| 398 | theRealCapNCrunch | 4 |
| 398 | Andrew Blickle | 4 |
| 398 | drWammy | 4 |
| 398 | El rojo | 4 |
| 398 | YeahBaby | 4 |
| 398 | YoungDeuce | 4 |
| 440 | TreBabs | 3 |
| 440 | Scottenham Thotspurs | 3 |
| 440 | Maxie Simpson | 3 |
| 440 | kezoo | 3 |
| 440 | ATL Kid | 3 |
| 440 | JThorpe92 | 3 |
| 440 | Jay Quin Cape | 3 |
| 440 | Imran | 3 |
| 440 | Origi 90' + 6 | 3 |
| 440 | ShortCorners | 3 |
| 440 | Chils3 | 3 |
| 440 | shartbeard | 3 |
| 440 | Cuckzaddy | 3 |
| 440 | afsdf | 3 |
| 454 | Smason88 | 2 |
| 454 | Krebollo95 | 2 |
| 454 | Mufc804 | 2 |
| 454 | jondawson26 | 2 |
| 454 | Geeb03 | 2 |
| 454 | David Shams | 2 |
| 454 | roodboylfc | 2 |
| 454 | Mikeoleman | 2 |